Wednesday 28 April 2021 (394 Days since our first post on this blog.)
See below for:
Sunday Service
SCBA Weekly Update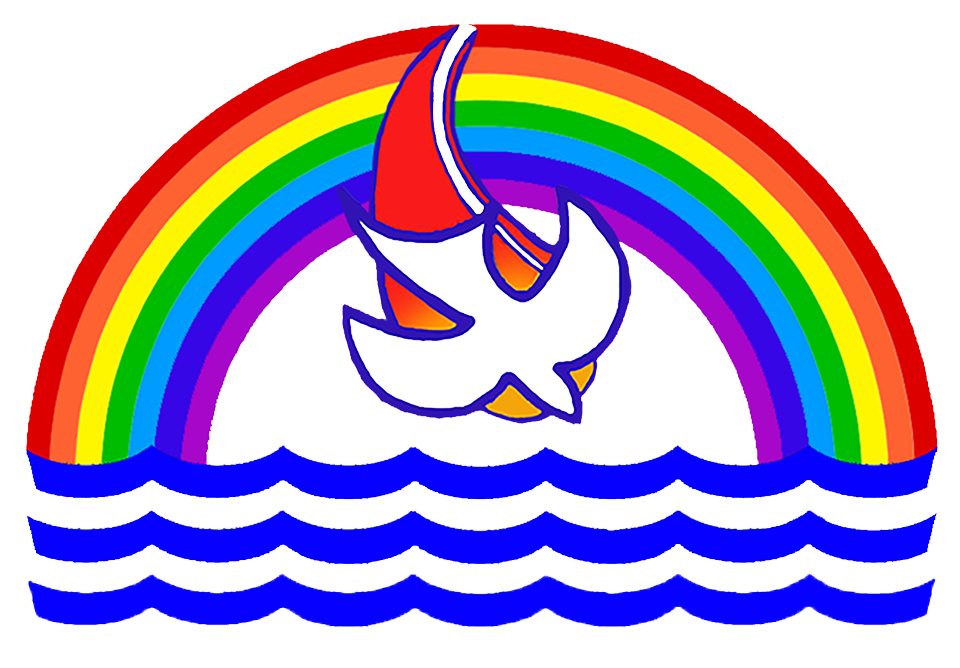 Sunday Service
Sandown Baptist Church will meet for worship on Sundays at 1030am. Different speakers will be invited as available. The CoVID19 rules and restrictions applicable at the time will be observed. At the time of writing the current edition is 1 April.
(Click here for a copy.)

SCBA Weekly Update
28th April 2021
Welcome to all our SCBA churches and communities.

This week Alysen reflects on 'Hidden in Christ' This can be found on the SCBA website or on the SCBA YouTube channel . You will also find a podcast version on our podcast channel 'SCBApod'. If you have missed our previous reflections, you can catch up by visiting our new website .


Baptists Together Update
Covid-19 Advice
The Baptist Union have continued to update the essential guidance for churches. Please continue to check any updates here.

The following updates have been published:

Coronavirus: Guidance on re-opening Baptist church buildings
Significant rationalisation of section 5 to reduce overlaps with Guidance on Church Worship. Relocated sections on people developing symptoms or subsequently testing positive from Section 5 to Section 3

Guidance on church worship
Addition to Section 5 of comments regarding creche facilities; Addition of new section, Section 6, on hospitality before or after worship.

Children's, youth and families ministry
Correction of typo in Section 3's sample instructions to parents for toddler groups - children under 5 do not have to socially distance; Clarification in Section 3 that the maximum group size for children and young people meeting indoors in England should still be 15; Addition of new section regarding creche facilities.


Baptist Assembly 2021
Thursday 13th - Sunday 16th May 2021
We are very excited that, being an online event this year, Baptist Assembly 2021 can be made available to all, offering a unique opportunity to bring a large number of people together to join in worship, prayer, Bible study and consideration of current issues.

The sessions will be free for anybody to join via our website - but register to join us and we'll send you all the links you'll need in advance. See our website for more about the weekend's programme, including seminar topics, information about our keynote speaker Shane Claiborne, and registration.

Joint Sunday Service - Sunday 16th May 2021 Bringing Baptist Assembly 2021 to you as an online event, has presented an exciting opportunity for churches to join together in a national Baptist Sunday worship service. We encourage you and your church to join Assembly on the morning of Sunday 16 May to share together in worship as one whole Baptist family. Our aim is to have the largest Baptist worship service in living memory! This will also include an address by the keynote speaker, Shane Claiborne.

We hope you and your church family will be able to join us during the weekend.

For more information and to book, please go to: www.baptist.org.uk/baptistassembly
Opportunities to Serve
Romsey Baptist Church
Youth Worker
Are you passionate about getting alongside young people, and bringing them to faith in Jesus Christ?

We are looking for an enthusiastic and engaging Youth Worker to join our team:
· You would work alongside the Youth & Families Worker.
· Your specific focus would be the 11-18 age range.
· A background of relevant experience would be required.
· Relevant training would be ideal, but not essential.

The person we seek:
· Must have clear evidence of servant leadership.
· Must have a whole-hearted commitment to the teaching of scripture.
· Must be happy to share their journey to salvation and baptism.
· Must be ready to set a clear example of Christian living.
· Must be ready to be a team player.

The role has been assessed as part-time, further details to be addressed during the interview process.
The closing date to register interest is Monday 17th May 2021.
Please contact Jonathan Beer for an application and additional information.

Finchampstead Baptist Church
Children's Worker
Do you believe you can make this world a better place for kids & families? Do you believe kids are the next generation of church leaders? If you do, then we might want to meet you.

Every day we wake up to find new and creative ways to create a church that unchurched people of all ages and backgrounds love. It's not a typical 9-5 job. It's partnering with parents, finding committed volunteers, balancing limited budgets and building a team to create in person & online experiences that kids and families find inspirational and help them to discover a faith of their own. Can you help? If you are interested let's drink coffee and talk more. If you will help us then we guarantee you'll make this world a better place for the kids & families who live around Finchampstead.

Like you, we want children to be able to 'find and follow Jesus'. This role plays a vital part in that process in 3 key ways:
1. High-quality delivery of children's work.
2. Working with and alongside a team of volunteers, investing in them to help them invest in the children's work programme.
3. Partnering with parents to help disciple their children.
FBC also owns and operates The FBC Centre, it is a purpose-built community focussed centre, designed for our community because we are for community. Each week we connect with tons of people, through the various activities we run and that are based out of the centre. It's a hub for our local community and for the events and activities we deliver.

To apply: Download the job pack at finchampstead.com/jobs. Complete the application form and send to jobs@finchampstead.com. The closing date for applications is the 31st May 2021.

Baptist Together
Hong Kong Response Co-ordinator
BUGB have secured three years of funding from the Baptists Together Strategic Mission Budget for a Response Co-ordinator. This person will be responsible for: liaising with church leaders seeking to leave Hong Kong, connecting them with local Baptist congregations; encouraging Baptist churches to be places of welcome for migrants from Hong Kong; networking and enabling training for the migrant ministers and the churches involved in offering welcome.

This is a post within the Baptists Together Faith and Society Team for approximately 14 hours per week (0.4fte) at £24,500 pro rata.

For more information, Click Here.

Regent's Park College
Principal
[The College is poised at an exciting point in its evolution and is looking forward to the future with ambition. At this pivotal time, the College seeks a new Principal to deliver on its strategic potential. The Principal is the central figure in the College's life and work. As a visible and engaging leader, the Principal will champion Regent's interests, ensure collegial decision-making and develop ambitious strategic plans. The new Principal will have a transformational effect on the College as it prepares to secure its place and future over the next decade.

This demanding and rewarding role will require a wholehearted commitment to the College, its members, and its future. The College welcomes applicants with a distinguished record of achievement from any professional background who are a member of a Baptist church.

For more information, Click here